If you or a family member has been involved in a car crash—or even just a minor fender bender—we invite you to meet with our Boca Raton chiropractor. He can provide innovative and drug-free services which will help you minimize your symptoms and accelerate your healing.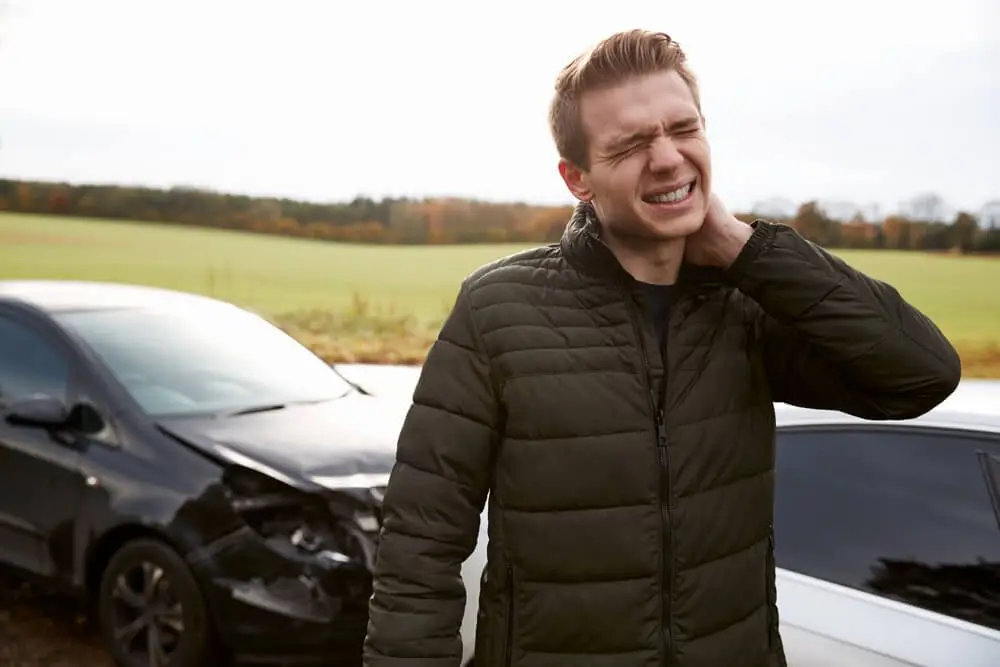 Common Types & Symptoms of Auto Accident Injury
Given how large and intricate the spine is, this area of the body is particularly at risk for an auto accident injury. Other areas of the body commonly affected frequently due to rapid acceleration/deceleration or blunt force trauma include the shoulders, hips, and knees.
We see the following types of auto accident injury quite frequently:
Whiplash: a trauma-related syndrome of pain and stiffness in the neck and shoulders, as well as headaches, jaw pain, and even insomnia
Muscle strains and spasms: tissue damage can easily occur in microfibers of muscles due to over-stretching and tension
Joint subluxations: misalignments in the spine and other joints can lead to pain, stiffness, and extremely tender muscle guarding and inflammation
Disc herniation and bulge: if a disc is exposed to intense or abnormal pressure, it can protrude or rupture, potentially leading to impingement of nearby nerve roots
Symptoms of an injury may take a few days or even weeks to show up (because of pain-masking hormones which surge during trauma). So the sooner you see a chiropractor, the sooner you can guide your body back to health!
The Benefits of Chiropractic Care Following an Auto Accident
Whiplash and other common type of auto accident injuries can cause long-lasting pain and dysfunction if left unaddressed. Seeking out chiropractic care following your auto accident injury accelerates and optimizes your healing process, so you'll be less likely to deal with chronic dysfunction and long-term medication use.
Some of our services for auto accident injuries include:
Non-surgical spinal decompression: this alleviates pressure on nerve roots or discs and attracts healing fluids to injured areas
Chiropractic adjustments correct small and significant joint misalignments, as well as stimulate the release of natural pain-killers
Massage therapy provides calming and effective pain relief and also increases circulation and reduces stress- and injury-related tissue tension
Injured in an Auto Accident? Visit Boca Health & Wellness Today in Boca Raton FL
Contact the Boca Health & Wellness Center today at (561) 447-2228 to schedule an appointment with our Boca Raton chiropractor, Dr. Ernest S. Caruso. Even if you don't have pain but were recently involved in a motor vehicle crash, it's better to be safe than sorry.